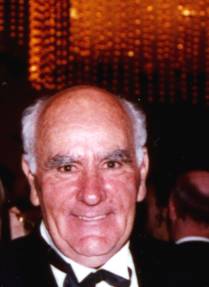 Harry Croll (HenryTheodore Croll)

2-2-1926 - 15-6-2003

We marvel at your well thought out Landcare achievements. The harnessing of spring water to grow year round pastures and virtually eliminating salinity on those flats is simply awesome. Providing a safe haven for families of swans, ducks, geese and a host of smaller water birds is environmentally satisfying.

How the frogs do sing.

A marvelous achievement, and you are one of Landcare's National Treasures for who else has featured on ABV TV, George Negus' New Dimensions, ABC radio, local papers, and gone national "centre fold" in our own Landcare Magazine.

(you can see more of Harry tonight 26th June, on New Dimensions, ABC TV, at 6.30 pm)

Harry you are a GIANT, a veritable TREASURE.

Alan Cole snippet

Much loved husband of: Lynette Croll,

Father of: Trevor Croll, Faye Johnson, Cheryl Prater, Leonie Dore and Ian Croll.

Grand father of:
Kate Campbell, Leonard Croll, Tristan Croll, Duncan Croll, Vanessa Croll and Lena Croll;         
Glenn Johnson and Allan Johnson;            
Peter, Andrew Prater, Tanita Prater, and Lenise Prater; 
Zoe, Ramah, Naomi and Tye.