Techniques of Influence.
Faye Johnson's technique of influence was to invent plausible stories and acting as a concerned sister or daughter tell those stories. The stories had the effect of enraging people against me to the point that some people felt they should do something about me. They invoked strong emotions in people.
She always made herself out to be helpful and caring. Faye said "Dad & Mum asked me to move into Bunyip. We had a really lovely time together. I mowed the lawns and generally help around the house. The day George Negus show called about their farm it was so exciting for them. I used to phone most days while I was at work and we would share all the events of the day. When I got home we would cook dinner together, talk about everything they would tell me about the antics of the swans, dogs etc. We lived happily together for about 2 1/2 years." Faye never mowed the lawn and her mother, Lynette, cooked the meal and had it waiting for her. Faye would make a call to Lynette to get Lynette to have the meal ready when she got home. Faye made herself sound much better than she was.
Faye said of Trevor "Trevor was living in Brisbane with his defacto wife and 5 children. Trevor has had no contact with the family for about 30+ years apart from phone calls but only for about the last 4 years, Because of this Trevor is ignorant of the family history over those years, family values, activities, friends, etc." Trevor had been in regular contact with his mother and father and had made trips every year to visit them. Harry Croll asked Trevor to live with them to help when he was dying.
Faye said of Trevor "Trevor changed Dad's will on the Friday 13th June, the only day I went to work that week. … (It was in the words Trevor used) …Trevor and I would disagree. Basically he verbally attacked anything I treasured or cared … Trevor did very little to help around the home and want to be waited on. Because of what Trevor has done to me I do not know what to do. Trevor did not change Harry's will - it was Harry's will and the Probate court accepted this. See the section on Probate. Trevor took over the cooking and more.
People who Faye talked to were incited to want to act against me.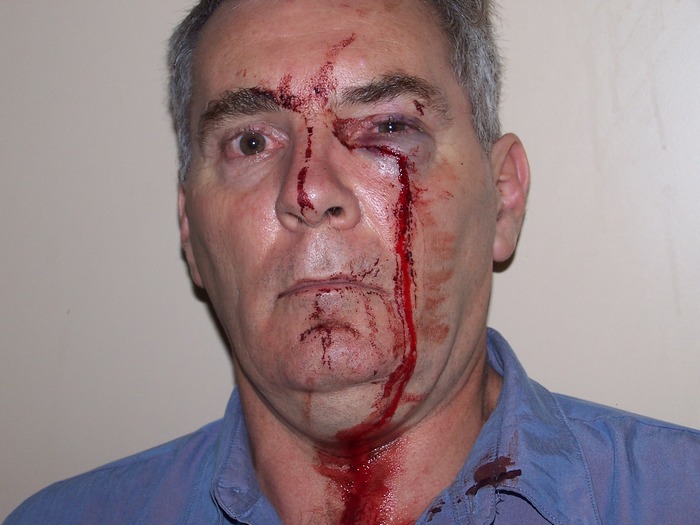 Yes Trevor was assaulted.